I'm getting a real positive fealing this year about this approach to sharing my experiences and knowledge of technology by creating projects that use simple elements. There are so many dynamics that can be studied in the proccess of creating a simple machine. Today a young girl discovered that in the proccess of building a circuit, if you put a wire across a battery it gets hot. I told her "that's called a short circuit". I wish I had the time to tell her about the chemicals in the battery, the effect of dissimilar metals, and some thermal dynamics. But none the less, today in her life, she learned one more thing. I'll keep working at this. I think it's worth while. An exercise in consciuosness. We are stronger in the confidence of knowing.
So here is a video of a set of five simple projects that can be made with a basic toy motor a battery some wire and a small block of wood. Warning! making one of these projects can lead to hours of either frustration or intertainment depending on your point of view. In either case you'll end up with a nice conversation piece.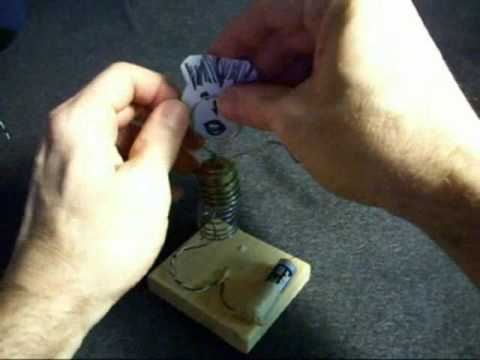 I got the motors from (AllElectronics).
but you can also practice recycling and hack them out of old toys.
Have fun…