Smart Sensor Glove
Phuong Nguyen, Giang Tran, Haymar Hlaing, Haider Ali Malhi
Introduction/explanation:
The need for the project is mere interest and improvement in wireless technology. The target audience we have in mind for our project is from 8 years to 30 years. It could be more or less depending on how cool a person is. This project would serve as a real good entertainment source for people aswel as it is really cool to use and work with.
Our project is different in a way that it just does not come up with a bunch of wires connections and a lot of explanation to do. It is straight forward, cool to play with, easy to understand, interesting for people of all age, and not BORING at all. Any one around our project wants their hands on it which is a good thing as it does attract people to itself.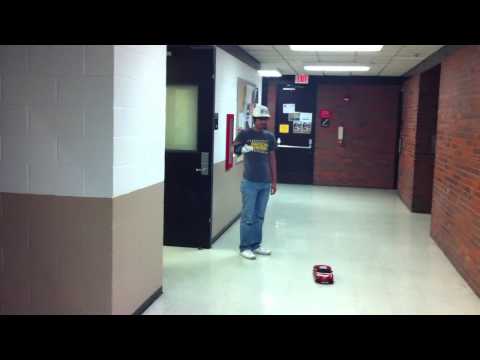 Taking Survey and Testing The Car